Things to Consider When Building Telemedicine Apps
In today's digital world, the healthcare industry is transforming. Telemedicine is becoming an ever more popular way to get care. With technology changing at a faster pace, it can be hard to stay ahead of the curve. That's why telemedicine comes in.
The rapid growth in COVID-19 cases worldwide and the reimbursement practices for telehealth services in developed nations have greatly increased the rate of telemedicine use.
By the fourth week of April 2020, the number of telehealth consultations in the US had increased to more than 40%, up from fewer than 1% of all medical visits, due to the COVID-19 outbreak.
However, the flexibility of providers and accessibility of patients during this rapid acceleration point to a future healthcare model that broadly integrates telemedicine.
This kind of exponential momentum may not be sustainable in the long run. Through the second half of 2020 and the first part of 2021, these trends are anticipated to continue worldwide.
The benefits of Telemedicine apps
Telemedicine is the use of technology in medical practice to provide medical care or treatment to patients remotely. So that doctors are able to treat, give medical advice, or see patients from anywhere via a telemedicine app.
The benefits of telemedicine include the following.
Increased efficiency

: Telemedicine doesn't need physical visits, it allows doctors to provide more treatment sessions at a frequency that is more suited to their schedule.

Increased accuracy and quality of patient data

: Doctors can communicate with patients directly, providing them with better information about their condition and potential treatments.

Reduced cost

: Many hospitals and clinics now use software applications such as image recognition software or video conferencing to improve communication between clinicians and patients. This leads to a significant reduction in the cost of providing healthcare services.

Flexibility for providers

: The ability to send images and other medical equipment over the apps, telemedicine allows providers greater flexibility in terms of where they could provide care. For example, a doctor who lives in an urban area may be able to provide outpatient care at a hospital located several miles away; meanwhile, a doctor who resides in a rural area may provide same-day care services using telemedicine technology.
Telemedicine apps features
Like any other app, a telemedicine app also has several features to support its functionality. Here are the features that a telemedicine app may have.
1. Patient's profile
A user's information is an essential component of a telemedicine app, including profile picture (optional), address, gender, location, time zone, email, phone number, etc. Additionally, it must show the history of visits and the appointment schedule.
Further, patients find it simple to use when the registration information needed is less, and some additional tools to upload pictures of other documents.
2. Web or mobile panel
Usually contains a list of the medical conditions that need to be treated, a panel of doctors who can provide services, and a form for making appointments. For example, services such as the lifestyle page, payment options, settings, and patient activity on the platform.
3. Geolocation
A telemedicine app must physically connect patients with doctors based on the same state order or comply with current Malaysian medical standards. While developing the app, it's possible to use Google Maps to precisely identify the locations of the patients.
4. Communication
A great telemedicine method helps the patient to easily contact their doctor. It will give them all the necessary contact information in simple steps.
The patient and the doctors can stay in touch at all times with the use of a chat bar, in-app calls, and live video sessions.
5. Search feature
A search and filter option significantly reduces the amount of time for a patient to find the information they need, such as the closest doctor they need or specialist doctors they want to see. Further, the filter feature helps patients in sorting the app's information quickly.
6. Payment methods
Without a safe payment gateway and the ability to accept various payment methods from patients, a telemedicine app is incomplete. In addition, the app must provide a method for the payment received in line with their payment policies in the event of a cancellation or rescheduling.
7. Electronic Medical Records (EMR)
A single institution's electronic patient file is known as an EMR (Electronic Medical Record). The EMR contains the patient's medical history, diagnoses, and treatments administered by a specific physician, nurse, specialist, dentist, surgeon, or facility.
8. Remote Patient Monitoring (RPM)
A subset of homecare telehealth called remote patient monitoring (RPM) enables patients to use mobile medical apps and technology to collect patient-generated health data (PGHD) and transmit it to healthcare providers.
The data such as vital signs, weight, blood pressure, and heart rate are typical physiological data that can be collected using RPM systems.
Things to consider when building telemedicine apps
1. App development

Photo by Markus Spiske on Unsplash
You need to learn about the basics of app development. This means understanding the use of software prototyping, how an app works, what features are available, and what types of apps are best suited for your target market.
There are many different ways to develop a telemedicine app. You can choose to develop an iOs or Android app, or you may prefer a web-based application that is easier to manage and navigate.
2. Marketing strategy

Photo by Campaign Creators on Unsplash
Once you have developed an original telemedicine app that meets the needs of your target market, it's time to get started on marketing it. Many different digital marketing strategies are available for developing a successful telemedicine app.
3. Medical Regulation

Photo by Piron Guillaume on Unsplash
The development of telemedicine apps is more challenging due to the limitations imposed by healthcare regulations. Regarding the patient's privacy protection, there is still some ambiguity.
Therefore, the emphasis is on cybersecurity, HIPAA (Health Insurance Portability and Accountability Act) compliance for US people, GDPR compliance for EU residents, the MDA in Malaysia, and the applicable Acts that are available in your country.
4. Development cost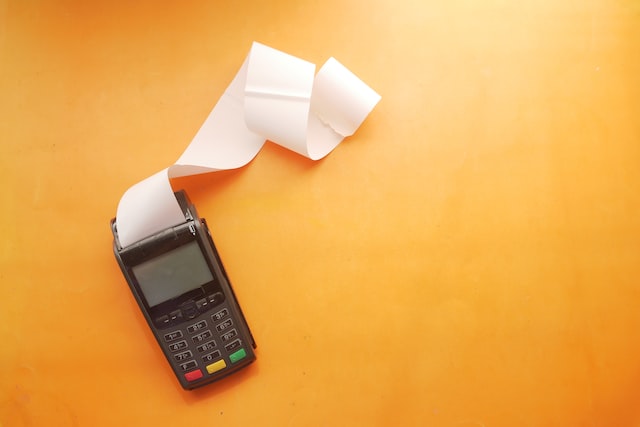 Photo by Towfiqu barbhuiya on Unsplash
You must comprehend the many aspects that will affect a telemedicine app's price in order to comprehend its exact cost. An extensive feature list, location, and hourly development fees are just a few of the variables that can affect your app's price.
Understanding the logistical considerations can reduce the risks while also helping you in making better financial decisions.
Conclusion
Building an app for your business is not easy and takes a lot of time and resources. But it's worth it because there are so many benefits that come with having your own app. VirtualSpirit can help you build a telemedicine app that will help you do what you do best while improving the quality of medical care for many people.
VirtualSpirit has all sorts of experience with different types of apps, so we can help you find the right solution for your needs. Enabling entrepreneurs to focus on their core business while they continue to grow their companies. Book us a call now!